Issue 22 - 29th July 2021
Filter Content
Issue 22 - 29th July 2021
Dear Parents, Guardians and Carers,
It was wonderful to welcome back our students and families on Wednesday after another stint in remote learning. The happy faces and chatter ringing throughout the school was a delight to hear.
I would like to congratulate the students for their positive attitude and how they participated in their learning. I have been delighted by the work produced and the time taken in the presentation of tasks.
It was wonderful to hear recitations and class songs for the up and coming Sixtieth Yarram Eisteddfod. The students have worked considerably hard on learning their poems, songs and play characters. The dates for the Eisteddfod have been rescheduled for Tuesday 17th August through to Sunday 23rd August.
First World Day for Grandparents and the elderly was celebrated on 25th July, with the theme being "I am with you always" Whilst working with the Grade 2/3 students on Wednesday. We reflected on the qualities and characteristics of their Grandparents and how special they are in their lives. The children were able to articulate their thoughts beautifully through letters to their Grandparents, and I have attached some letters to celebrate these loved members of our families.
Tomorrow July 30th, the staff will be involved in a Professional Development Day; therefore, we have a school closure day.
Enjoy the long weekend.
Kind Regards,
Maria.
CALENDAR OF EVENTS
TERM 3 2021
July
Monday
Tuesday
Wednesday
Thursday
Friday
30th

School Closure Day
August
Monday
Tuesday
Wednesday
Thursday
Friday

2nd Yarram Eisteddfod

rescheduled

3rd Yarram Eisteddfod

rescheduled

4th Yarram Eisteddfod

rescheduled

5th Yarram Eisteddfod

rescheduled

6th Yarram Eisteddfod

rescheduled

9th
10th
11th
12th

13th

Music in my suitcase online @12pm

16th

Local Author Visit Trev McLean

17th

Yarram Eisteddfod

18th

Yarram Eisteddfod

19th

Yarram Eisteddfod

20th

Yarram Eisteddfod

23rd

Phillip Island Year 3 & 4 School Camp

24th

Phillip Island Year 3 & 4 School Camp

25th

Phillip Island Year 3 & 4 School Camp

26th

Book Week Yarram Library Visit at 11.30am

27th

Book Week Dress up Day
September
Monday
Tuesday
Wednesday
Thursday
Friday
30th Sep
31st Sep
1st
2nd
3rd

School Closure Day

6th
7th

School Advisory Committee Meeting@ 5.15pm

8th
9th
10th
13th
14th
15th
16th
17th

Last day of Term 3 2.20pm finish
SCHOOL CLOSURE DAYS & PUBLIC HOLIDAYS 2021
FRIDAY 30TH JULY - SCHOOL CLOSURE DAY
FRIDAY 3RD SEPTEMBER - SCHOOL CLOSURE DAY
MONDAY 1ST NOVEMBER - SCHOOL CLOSURE DAY
TUESDAY 2ND NOVEMBER - MELBOURNE CUP PUBLIC HOLIDAY
TERM 3
MONDAY 12TH JULY - FRIDAY 17TH SEPTEMBER
TERM 4
MONDAY 4TH OCTOBER - THURSDAY 16TH DECEMBER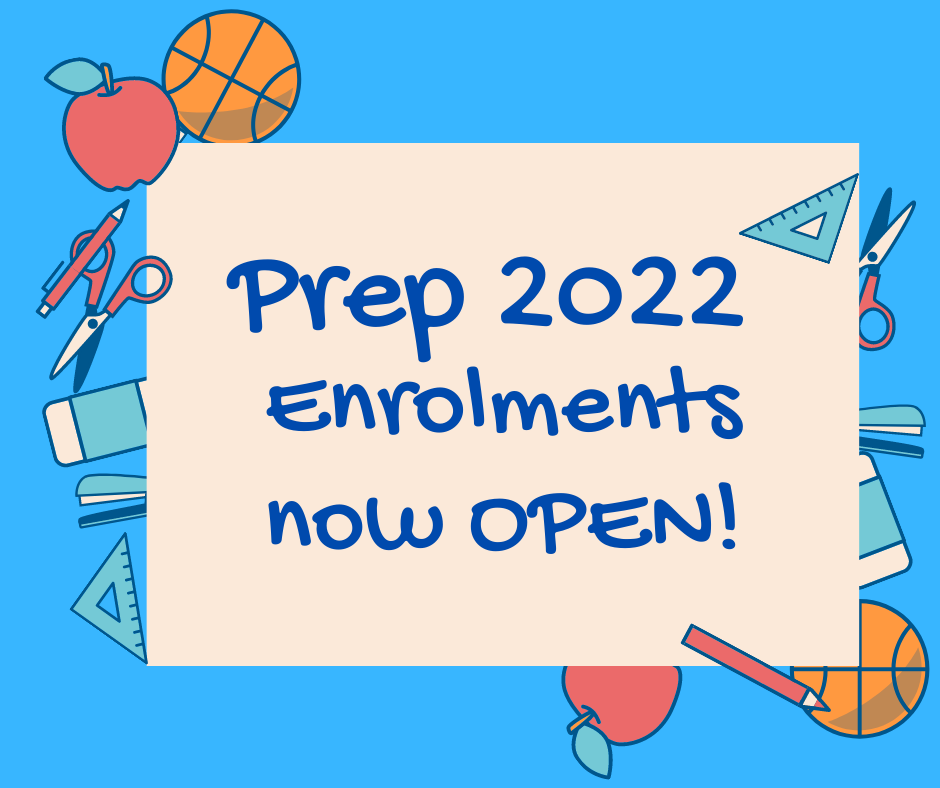 We are now taking enrolments for 2022.
If you have a child or know of anyone who may be considering St Mary's for 2022, please contact the office for an enrolment pack.
Tours of the school are available by appointment. Ph 5182 5659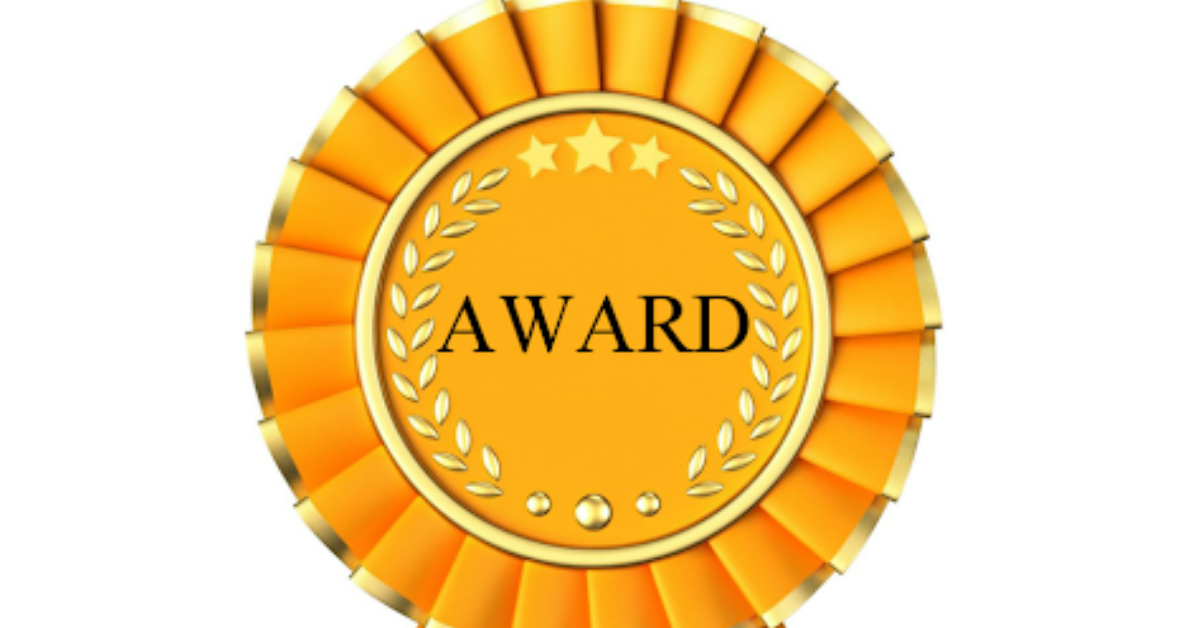 School Achievement Awards
Our focus for the month of June and July is REDUCING PACKAGING in our lunchboxes. All students are encouraged to have 'Nude Food'!
Next week we will have more information on our August School Achievement Program focus....
St Mary's will be celebrating Book week with a few exciting activities: The Theme for Book Week this year is "Old World, New World, Other Worlds".
Visit to the Yarram Library
Thursday 26th of August we will be visiting the Yarram Library at 11.30am for all the students to listen to a story.
Book Week Dress up Day
Friday 27th August - Come to school dressed up as your favourite book character.
Pre Loved Library Book Sale
On Friday 27th August all the children are welcome to purchase pre loved and read Library books for a gold coin donation. All money raised will go towards our Student Representative Council fund raising team.
The Year 3 and 4 Camp is on Monday 23rd - Wednesday 25th August 2021.
A new permission note with the above dates will be sent home early next week.
The itinerary for the camp will be the same.
Local Gippsland author and former student Trev McLean will be visiting our school on Monday 16th August 2021. He will be speaking to all the students about his childrens book "Charlie Walked on the Moon"
Copies are available to purchase for $15.00. Order forms have been sent home with students.
Dear Grandma,
I love you and I wish to see you again and you are the best grandma in the world.You are really special and when you smile it makes me smile and laugh.You are so bright and happy that you shine but all I can say is that I love you.
Love
Inara❤️
_________________________________________________________________
Dear Nanny and Grandad,
Thank you for all the love you give me and for helping me when I need help. You are like superheroes to everyone and you are both special in your own way. You are always loving and caring to everyone and there is so much more l could tell you. You are very different and that's what makes you amazing. Love Jikaya
__________________________________________________________________
Dear Nan and Pop,
You are so kind and special to me. I love it when I come for a sleepover, and when I play with the baby lambs. It means a lot to me when I play with the dolls from when mum was a little girl.
Love Amba❤️?
_________________________________________________________________
To Grandma,
I love you, and I love making cakes with you.
I love our cakes we make, and I love sneaking in a taste test with you. It is much fun, and it is good. I love it when you get me pancakes, and when we go to get breakfast together.
Love Jaycee.❤️
_________________________________________________________________
Dear Nanny,
I love you. You're the best Nanny and you always take care of me and I get to see you on FaceTime.
Love Mia.?
I made this poster during remote schooling about the Olympics and I wish the competitors the very best. By Shekinah.

I made a poster about the Olympics and a letter to Keagan Palmer. He is a really good skateboard rider.

By Harry

I made a sparkly poster for the Olympians because they train so much and put so much effort into what they do. By Ava.M
St Mary's were welcomed with good news of two new baby arrivals.
We would like to congratulate Ben (Mr T), Amy, Daphnie, Crispen & Eloise on the arrival of baby "Francis".
And the wonderful news that Ava Pickard-Millier became a big sister to baby "August". Congratulationd Kerryn, Ben and Ava.
The perks and pitfalls of being born first
The birth of a first child is a big event. Such is the excitement and emotion that parents oen don't realise that the baby that they
bring home is a ground breaker, taking them headlong into every stage of development...