Filter Content
Issue 16-3rd June 2021
Dear Parents,
It will be great to welcome everyone back to St Mary's tomorrow to return to face-to-face learning after the recent snap lockdown. I would like to congratulate you all on the way you and your children responded to this most recent COVID-19 interruption. Despite this being the fourth time over the past 18 months that we have been forced into remote learning, it is still a difficult and challenging time for all. The way that you and your child responded so positively to this latest school closure is to be commended. Please know that the staff of St Mary's are here to support you and your child, so please ask if you or your child experienced any difficulties during the lockdown or experience any difficulties over the coming weeks. During times like this, it is important that we stick together and support each other!
With the students starting back tomorrow, please be mindful of physical distancing, when dropping off or picking up your child. Parents are welcome to enter the school where needed, however you must physical distance, wear a mask and practice good hand hygiene. Until further notice from DOSCEL, parents will not be able to attend school assemblies or liturgies. We will let you know as soon as there is a change to this recommendation.
The Sacraments
Unfortunately, the Sacrament of Confirmation had to be cancelled last weekend due to the state-wide lockdown. The Sacrament of First Reconciliation, that was to be held tonight, will be combined with the Sacrament of First Holy Communion. Both of these Sacraments will be celebrated this Sunday, 6th June at 1:00pm at the Church. Due to COVID restrictions, only the candidates and their immediate family can attend. Unfortunately, this means that the choir will be unable to attend the mass. I would like to thank all the choir members for their interest in and enthusiasm for the choir and hopefully you will get another chance later in the year to sing.
Bike Education
This coming week, the Grade 4, 5 and 6 students will participate in the Bike Ed program. This program will be conducted each day at school and will focus on developing their bike riding skills, as well as their knowledge on bike and road safety. This will be a great experience for our Senior students and one that I'm sure they will thoroughly enjoy.
School Closure Day
Just a reminder that next Friday, 11th June is a school closure day for all students at St Mary's. I hope that you all enjoy the extra long weekend due to the Queen's Birthday Public Holiday on Monday, 14th June.
Kind regards,
Joel
On Sunday 6th June a special Mass will be held at 1pm for the Reconcilation and First Holy Communion candidates. Due to COVID restrictions, this Mass is for the candidates and their imediate families only.
To all our Candidates, Jikaya, Inara, Bianca, Lilly, Seth, Kayde, Samuel, Shekinah and Maddison,
May God's light guide you, may His words bless you, and may his bread heal you on your First Holy Communion. Wishing you the best of luck on this sacred day!
CALENDAR OF EVENTS
TERM 2 2021
May
June
Monday
Tuesday
Wednesday
Thursday
Friday

3rd

4th Return to Classroom Learning

School Canteen Available

No school Liturgy today

7th

Bike Ed - Grade 4/5 & 6 students

8th

Bike Ed - Grade 4/5 & 6 students

9th

Bike Ed - Grade 4/5 & 6 students

10th Pies Drive Pies to be collected at School at 10.00am

Healthy Harold Visit

Bike Ed -Grade 4/5 & 6 students

11th

School Closure Day

14th

Queens Birthday Public Holiday

15th Bike Ed challenge ride for Grade 4/5 & 6 students

School Advisory Committee Meeting @ 5.15pm

16th
17th
18th
21st
22nd
23rd

24th whole School Mass @10.00am

School Reports go home with students

25th Last Day Of Term 2

2.20pm finish
TERM 3 2021
July
Monday
Tuesday
Wednesday
Thursday
Friday
12th

First day of Term 3

13th
14th
15th
16th
19th
20th
21st

Year 3 & 4 Phillip Island Camp

22nd

Year 3 & 4 Phillip Island Camp

23rd

Year 3 & 4 Phillip Island Camp

26th

School Photos

27th

School Advisory Committee Meeting@ 5.15pm

28th
29th
30th

School Closure Day
August
Monday
Tuesday
Wednesday
Thursday
Friday
2nd

Yarram Eisteddfod

3rd

Yarram Eisteddfod

4th

Yarram Eisteddfod

5th

Yarram Eisteddfod

6th

Yarram Eisteddfod

9th
10th
11th
12th
13th
16th
17th
18th
19th
20th
23rd
24th
25th
26th

27th

Book Week Dress up Day
September
Monday
Tuesday
Wednesday
Thursday
Friday
30th Sep
31st Sep
1st
2nd
3rd

School Closure Day

6th
7th

School Advisory Committee Meeting@ 5.15pm

8th
9th
10th
13th
14th
15th
16th
17th

Last day of Term 3 2.20pm finish
SCHOOL CANTEEN - is available tomorrow Friday, 4th June.
All orders must be in by 9.30am Friday morning.
Thank you Oscar Moore for delivering our St Mary's pamphlets over the past week. You have been a fantastic help.
Thank you also for the extremely generous donation from one of our families of 120 Australian classroom readers for our Junior space. The students are going to enjoy learning all about Australiana.
Change of delivery date.......
Due to the lockdown the pies will be delivered to St Mary's on Thursday 10th June. Please collect the pies after 10.30am
Thank you for your patience.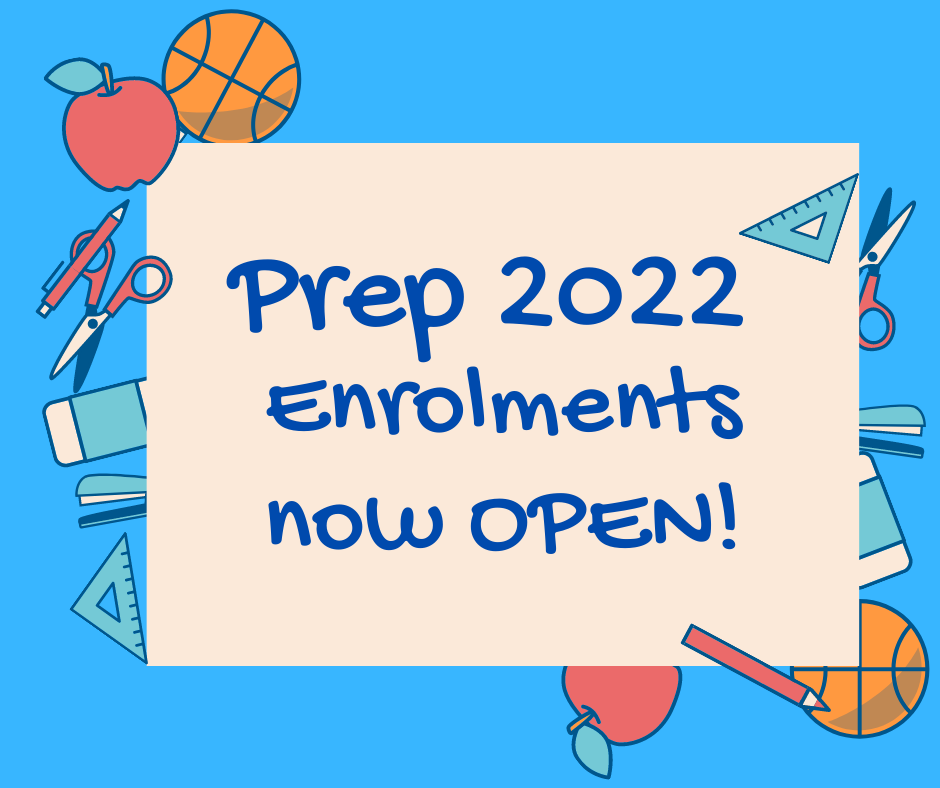 We are now taking enrolments for 2022.
If you have a child or know of anyone who may be considering St Mary's for 2022.
Please contact the office for an enrolment pack.
Tours of the school are available by appointment. Ph 5182 5659
SCHOOL CLOSURE DAYS & PUBLIC HOLIDAYS 2021
FRIDAY 11TH JUNE - SCHOOL CLOSURE DAY
MONDAY 14th JUNE- QUEENS BIRTHDAY HOLIDAY
FRIDAY 30TH JULY - SCHOOL CLOSURE DAY
FRIDAY 3RD SEPTEMBER - SCHOOL CLOSURE DAY
MONDAY 1ST NOVEMBER - SCHOOL CLOSURE DAY
TUESDAY 2ND NOVEMBER - MELBOURNE CUP PUBLIC HOLIDAY
TERM 2
MONDAY 19TH APRIL - FRIDAY 25TH JUNE
TERM 3
MONDAY 12TH JULY - FRIDAY 17TH SEPTEMBER
TERM 4
MONDAY 4TH OCTOBER - THURSDAY 16TH DECEMBER
Common sense strategies for raising girls
As a father of six girls I'm oen asked for strategies for raising girls to be happy, responsible and strong. Here are my top five
strategies that are relevant for parenting girls of any age.
NEW PARENT ACCESS MODULE (PAM)
Portal for communication with parents.
All families should have received an email notification from noreply@stmyarram.catholic.edu.au (this may be in you Spam Folder) in regards to setting up your new Parent Access Module (PAM) account. This email will provide you with information regarding the set-up process. Please read the information carefully and complete the required steps, as per the instructions. All families are required to register as this will eventually become St Mary's main Learning Management System.
Please contact the school office if you have not received the email.
YDHS -SCHOOL ACHIEVEMENT PROGRAM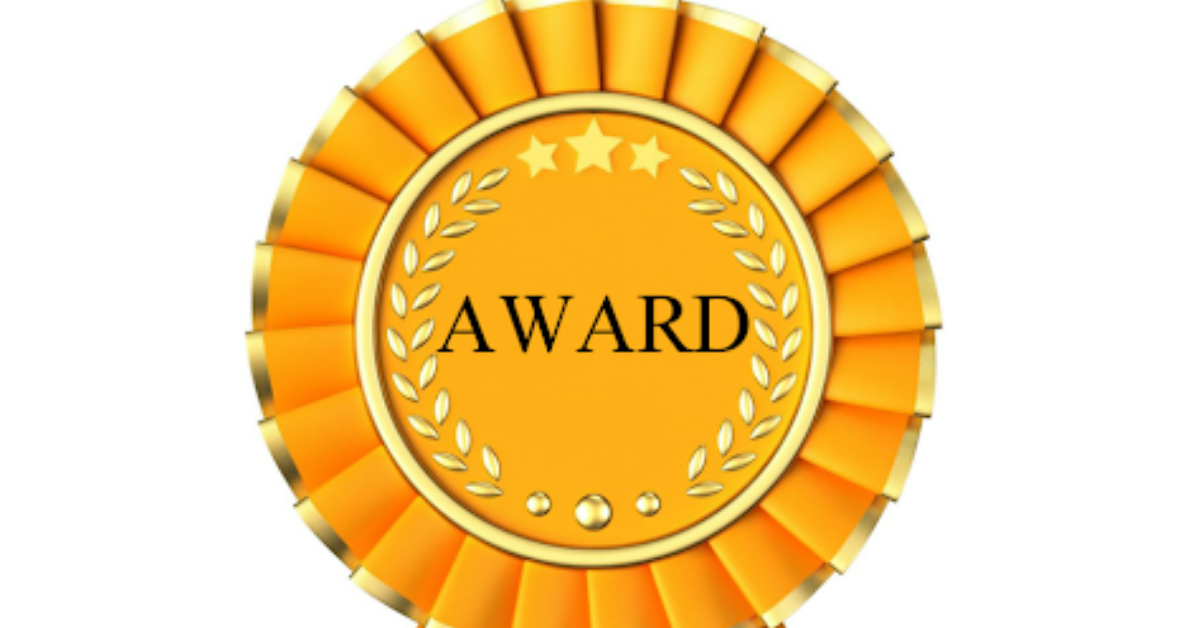 Every month Yarram and District Health Service-School Achievement Awards are being offered to St Mary's students.
For the month of May it was KEEPING ACTIVE.
Our Award winners for May will be announced at our next school Assembly.
Congratulations to all the students who have been very active at recess and lunchtime. Skipping and football have been very popular.